With hundreds of activities you can experience and enjoy, Muskoka is one of the best places to visit in Canada. This community is also known to be the cottage country of the region, as they take pride in its picturesque lakeside view that is perfect for weddings and vacations. For this reason, a lot of locations are taking advantage of Muskoka's spectacular nature – offering wedding packages for couples who want countryside and rustic-themed weddings.
Whether indoor or outdoor, we're sure that you'll find the best inclusive wedding packages offered by the local venues. To keep from wearing out, we have rounded up 10 of the best venues offering inclusive wedding packages in Muskoka.
1. Windermere House
Started from steamboat services, Windmere House has now expanded its services to Victorian-style hotel accommodation and venue. Nestled in the exclusive shore of Lake Rosseau, the property's front section became its trademark to tourists and visitors. With its rich and cultural relevance, this venue is perfect for couples who want to explore and add activities after their ceremony. Offering a team of event specialists and one of the most exciting wedding packages in Muskoka, this is truly a venue that will make you and your guests come back to indulge more. Focusing on modern luxury and providing excellent service, you will surely experience a magical experience.
2. Trillium Resort & Spa
Timeless elegance and rustic magic – are few of the things you can expect when you choose Trillium Resort. This venue is situated in the heart of a mystical forest and woodlands, immaculate waterfalls, and a semi-private lake, so it's no surprise that a lot of couples opt to hold their special day in this resort. In addition to that, you can choose from their six cabins overlooking the scenic lake, majestic waterfalls, and lodging cottages nestling in serene towering woods. This 86-acre resort is perfect for adventure enthusiasts as it also offers a wide array of activities that couples and guests can enjoy after the ceremony. Their featured wedding packages are truly one of the best in Muskoka, so contact them today to save your date!
3. Bellamy Loft
Want it casual yet romantic and with pure elegance? Bellamy Loft is the perfect location for you. Offering one of the most inclusive and incredible wedding packages near Muskoka, this all-white venue can be transformed into anything imaginable. Placing your trust in its resident expert and uber-talented event stylists will never go South as they have provided service for hundreds of previous clients! Truly, one of the go-to venues of hosts and couples for their special moments. In addition to that, its sister companies can cater to all your event needs, so you can spare yourself more time and energy to immerse in your magical moment! What are you waiting for? Say your "I dos" in the most stress-free way and contact this team today!
4. WildBash Events
Let WildBash takeover and your big day will no doubt become the most talked about wedding of the year! This full-service company offers events needs and everything in between. Housing of the most artistic and reliable planners, this company will give you comfort beyond your expectations. From rustic indoor fantasy to a garden-themed wedding to a timeless and traditional approach, they got you covered. Definitely, one of the wedding packages near Muskoka you should consider, WildBash Events is committed to make your dream wedding into reality.
5. Brooklands Farm
Escape the hustle and bustle and spend your most special day in the coziest way! If you're looking for a rustic and country vibed venue, Brooklands Farm will give you all the warm and welcoming atmosphere perfect for your long-awaited day. From elopements and micro to regular scaled weddings, this farm offers wedding packages that will let you indulge in the majestic beauty of Muskoka. Be it a day-of coordination or a complete wedding planning, we're sure that you'll find one that best suits you. Lastly, they also offer rentals if you want to experiment and be flexible.
6. JW Marriott The Rosseau Muskoka Resort & Spa
Who wouldn't fall in love all over again with JW Marriott's spectacular view of Lake Rosseau? Offering 17 venues, this location is perfect to share your lifetime moment with friends and family. The outdoor venues JW Marriott offers come with the latest audiovisual technology and decorations to further elevate your wedding. Also offering wedding packages with their on-site planners and stylists, your special day in Muskoka will surely be spectacular. Ready to be blown away? Reserve your dates now by clicking their website below.
website: www.marriott.com
address: 1050 Paignton House Rd, Minett, ON P0B 1G0, Canada
7. Bayview Wildwood Resort, Ascend Hotel
A sight of breathtaking beauty is befitting to one of the most important chapters of your life. Bayview Wildwood is nestled in the shores of Sparrow Lake, a picturesque location only 90 minutes away from the North of Toronto. This venue offers a large selection and varieties of accommodation, sumptuous dining, recreational facilities, and entertainment – perfect for weddings and all kinds of events. Certainly, one of the best wedding packages that you can find in Muskoka.
8. Port Cunnington Lodge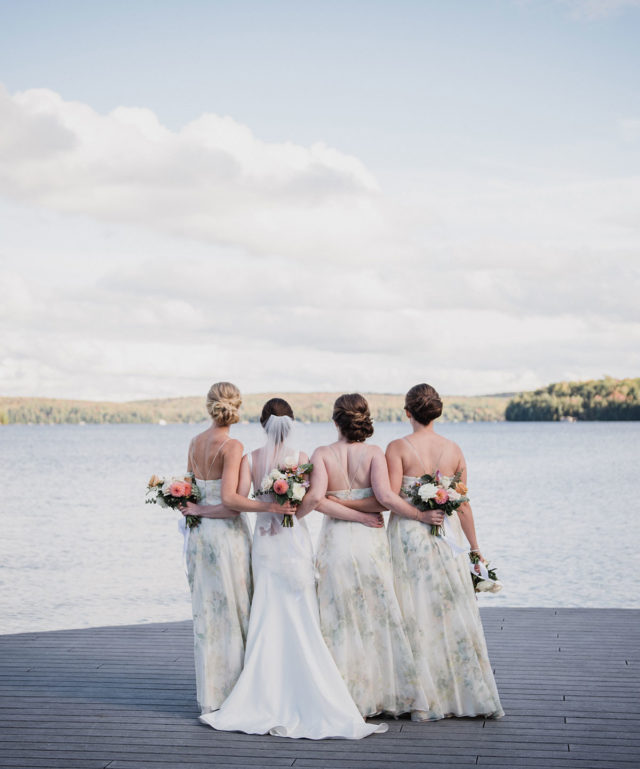 Exchange your heartfelt "I dos" in the scenic view of Port Cunnington Lodge. Your wedding will be perfect in every aspect with these Muskoka venue's wedding packages. This secluded paradise situated at the heart of Lake Bays is best for couples who want an intimate and daringly different celebration. In addition to that, the team of on-site event stylists and planners will make your wedding the dreamiest and most romantic. To top it off, they also offer recreational activtites that you and your guests can enjoy. Truly, the wedding packages they offer are one you should consider.
9. Deerhurst Resort
For a location that sets the tone of a memorable celebration, Deerhurst Resort comes into mind. They take pride in their wide array of indoor and outdoor venues that are ideal for destination weddings and vacations. Be it an outdoor romance or a grand ballroom reception, they have it on-site for you. Also offering all-inclusive wedding packages, you're day will surely go smooth and stress-free. It doesn't matter which season you chose to get married, if you choose them, you're guaranteed to cherish each moment for a lifetime.
10. Sherwood Inn
Whether it's spring, summer, fall, or winter, Sherwood Inn will surely provide you exceptional service you deserve. For this reason, you can definitely tick off all the must-have qualities you are looking for. Indulge yourselves in the pristine view of Lake Joseph as you exchange your vows and I dos with the music of the loons. Aside from that, you will surely feel the magic as you hold your reception with century-old pine trees as your canopy. What a dream come true right? Start your new journey by visiting their website below.